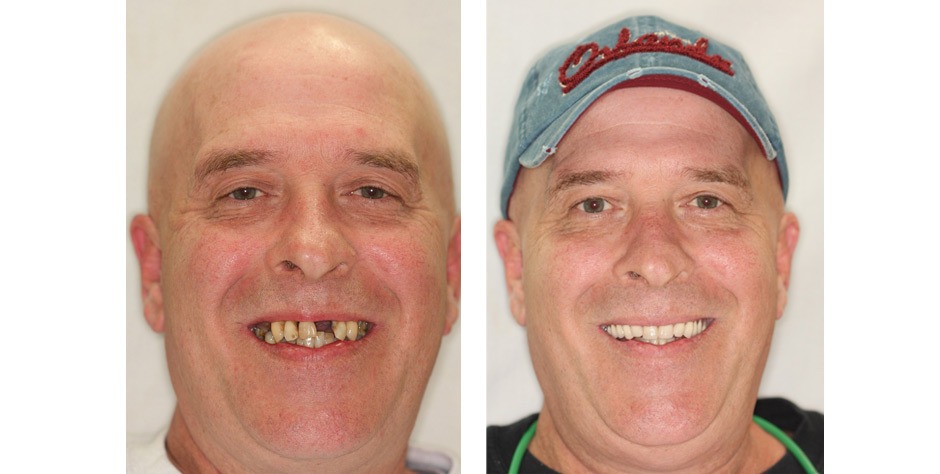 Full-Mouth Rehabilitation is Available to All Residents in Greater Hickory, NC
Dr. John Fish, DDS is a cosmetic dentist based in Hildebran, NC who has provided full-mouth rehabilitation to patients throughout the greater Hickory, NC area for over 30 years. Throughout his career, Dr. Fish has helped over 1,000 patients restore their smiles, helping them regain health and happiness in their lives.
But what exactly is full-mouth rehabilitation? Full-mouth rehabilitation is a customized treatment plan to help individuals with extensive tooth damage or decay restore the look and functionality of their mouths. Every full-mouth rehabilitation plan is different as each patients' situation is unique. A full-mouth rehabilitation consists of one or more of the following procedures:
Dental implants
Dental crowns
Bridges
Conventional dentures
Implant-supported dentures
There is no cookie-cutter approach to full-mouth rehabilitation. An initial consultation is necessary for the doctor to fully understand the patient's unique needs and goals. The doctor can then devise the best treatment plan possible for the situation.
Dr. John Fish, DDS provides free initial consultations for all prospective full-mouth rehabilitation patients. Anyone considering full-mouth rehabilitation in the greater Hickory, NC area can schedule a free consultation with Dr. Fish by calling 828-397-5514 today.