Our Mission is to Help Our Patients Achieve Optimal Dental Health, Comfort, Function and Appearance. By Understanding Their Unique Needs, We Help Develop a Treatment Plan to Accomplish Their Goals at a Desirable Pace.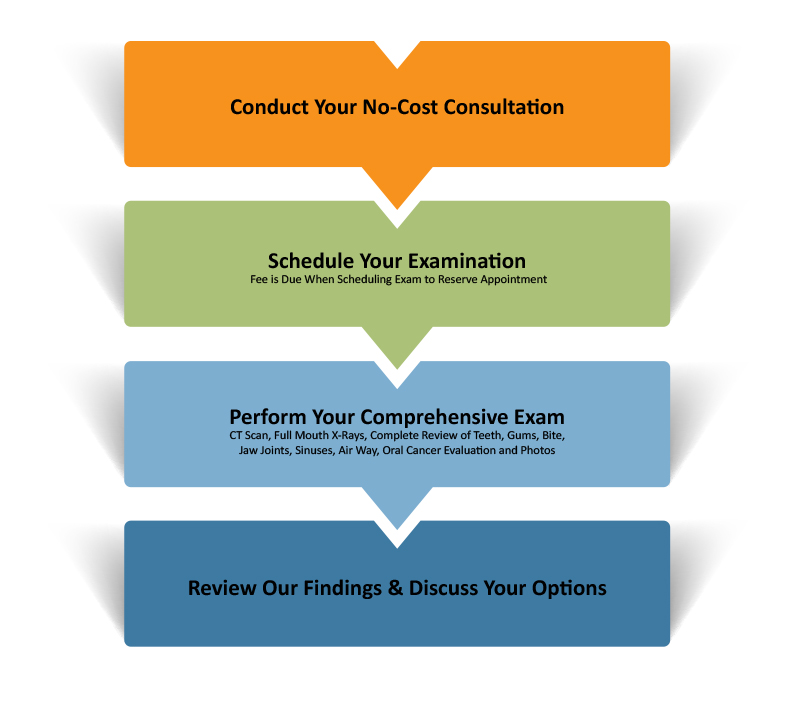 Take A Tour Of Our Office
Don't Take Our Word For It
Rebecca S.
I love this dentist's office. They have such a wonderful culture of caring, kindness and concern for you and your situation. l would recommend anyone to Dr. Fish.
Lance H.
You guys are expensive, but your worth it. Getting your teeth cleaned and having you're braces ratcheted down in the same session will never be fun, but you guy's are a great team and you c
omplement one another very well.
Charles B.
When I scheduled my appointment for a filling, I was dreading it because I don't like needles. But that was the easy part, after the numbing, everything went well. Neither was my whole face nu
mb. Next time, I won't be so worried.
Lynn T.
Dr. Fish and everyone at the office is nice & professional. They go above and beyond to accommodate their patients.
Kelly B.
The staff at Dr John Fish's office have been excellent and I would strongly recommend them!
Anonymous
Being apprehensive about dental work of any kind kept me away from taking care of my teeth for a long time. Dr. Fish and his staff have changed that for me! They are all wonderful and make the best of
 something that none of us really like to do!
Sid C.
Best Dentist Ever! Very professional, personable, and he takes pride in his work and his patients. Thanks Dr. Fish!
Gene F.
As always, Dr. Fish, Amy, and all his staff go above and beyond to see you get excellent care. I just wish I had been going to Dr. Fish many years ago! 5 Stars, 6 if you could give them.
David B.
I love the attention I receive at your office, especially, that I am not made to wait, because my time is just as important to me as your time is to you. The staff is great!
Rusty R.
Dr Fish is an extremely nice, personable and genuine person. More importantly, he is a very intelligent and thorough Physician, at the same time being easy to talk to and understand his opinion and di
agnosis / solution.
My first visit I learned more than I had in the previous 15 years with my other Dentist.
Very, very impressed and highly recommend him and his entire Practice.
Judith H.
Very friendly staff but professional. Dr. Fish trustworthy & the best Dentist with his workmanship. never worry about cleanliness & professionalism when in his chair! would give them 5 stars plus!!!
Keith B.
I have been a patient of Dr. Fish for some very extensive procedures, root canals, wisdom teeth extraction,bone reconstruction and a very difficult implant. John and his staff are like relatives that 
you only see every six months... they're glad you came to see them, they remember your kids names, and take genuine regard for how life is going for you. They treat you with respect and professional courtesy. (Which means not being left in the waiting room for 45 minutes reading old Sports Illustrated magazines.
The Fish team is truly a customer- first, top quality provider that other health care providers should try and emulate.
Dinah P.
Dr. Fish and his staff are all very compassionate and personable, as well as, most importantly, professional. He performed outstanding work for me, while his staff assisted both him and me, treating 
me with great care and respect. Left alone with one of his assistants, I found we had much in common, and throughout one assessment that would have seemed a bit daunting without her support, we laughed quite often, making the entire process pass more quickly.

At no time did I feel any discomfort in his office. His front-office staff took great care to help make sure that all procedures were approved and complete before my insurance rolled over at year's end and I had to start paying a new deductible, thus saving me over $700. All in all, I couldn't have asked for better care. I appreciate the experience, all who were involved in my visits, and especially Dr. Fish, whose thoughtfulness benefits his patients.
Dan B.
"Thanks for taking such good care of my wife. Her tooth looks great and she was very impressed with your office and the very pleasant overall experience."
Sandi M.
"I was in need of a friendly, compassionate and professional dentist. I went to a bad dentist and didn't want to return. I found Dr. Fish's Face Book page and read about him. All the reviews were good and positive. I called and they worked me in. He met with me and my husband and really put our concerns at ease. Dr. Fish took time to get to know us and tell us how he operated his office; he made sure we knew the game plan. He worked me in on short notice for x-rays and a small examination to see what we were up against. All the employees in his office are very friendly in a sincere way. They make you feel like a friend, not a paying stranger. I was impressed and pleased; Dr. John Fish is now my Dentist and my husband is switching over also. I would highly recommend Dr. Fish and his wonderful staff. "
Robin N.
If you need a great dentist you need to make an appointment with Dr.Fish. I couldn't wear my lower denture and Dr. Fish told me he could fix that and he put implants in that my new denture fit on
 them and I am very pleased. And I go back every 6 months to have them cleaned. I'm a satisfied patient.
Lauren O.
Dr. Fish and his staff will go out of their way to make you feel at ease and make sure you understand exactly what is going to happen, whether you need surgical extractions or just a regular check up.
 I've had both done in this office and will continue to see Dr. Fish for all my dental needs in years to come. If you're looking for a professional, caring dentist, visit this office! They always follow up to see that you are feeling very minimal pain after a procedure and generally care about patient welfare.
Bob P.
Dr Fish as well as the entire staff are very professional. I was not able to chew certain items but now I can chew everything. My teeth look better than they ever have.
Karen R.
Dr. Fish and his staff are awesome. They have been kind and courteous during each appointment, Dr. Fish even made follow up calls to ensure that all was well after the visit. They made a difficult sit
uation bearable. Dr. Fish kept my best interest first and foremost at all times and I highly recommend Dr. Fish and his staff.
Andy A.
This is an outstanding dental practice. Dr. Fish communicates extremely well with his patients. His entire staff shows caring and professionalism. I have recommended Dr. Fish on a number of occasions 
to friends and colleagues.
Daniel B.
He Listens
He is Patient
He has a Sense of humor
He is Kind
He has a Great Staff
He covers everything
He has a great staff
He listens
He has a great sta
ff
Jennifer K.
I have been a patient of Dr. Fish and his staff for many, many years and chose his office because of his reputation for perfection and his talent with restorative work. I have had many procedures at h
is office and each one of them has been excellent. He and his staff are professional, pay attention to detail, are up to date on the latest in dental procedures and very caring. I am a former dental assistant and Dr. Fish is the only dentist I recommend when asked.
Kristine H.
I saw Dr. Fish and his hygenist this visit.
She was great. I felt at ease in the chair. His staff is always courteous and very professional
I would feel comfortable recommending Dr Fish to
 my family and friends
 .
Kathy S.
I was extremely pleased with Dr. Fish and staff. Dr. Fish is very thorough in his examination and suggested course of treatment. He and his staff are knowledgeable and friendly. This was the first time
 I was ever offered a blanket to keep me warm during a dental procedure!! I also appreciated the phone call from Dr. Fish himself to check on me afterward.
Amanda G.
Dr. Fish and his staff work diligently to provide a wonderful experience. I have been treated very well at every visit and upon completion of my visits, Dr. Fish has taken the extra time to check on m
e. This office makes its clients feel like they are part of their family.
Jamie B.
I'm never disappointed when going to Dr. Fish's office. I'm always greeted with the friendliest smiles by each staff member. I've never even thought about going to a different dent
ist office because I know I would never get the outstanding service like I receive here.
Terri S.
"As a patient of Dr. John Fish, I would never ask anyone to stop seeing their current dentist, especially if they are TOTALLY satisfied. But if they have ANY doubts that they are receiving the absolute finest and most courteous treatment, I highly suggest they immediately contact Dr. Fish's office for a FREE, yes I said FREE consultation. During my 50++ years, I have NEVER been treated both personally and professionally as I am with Dr. Fish and his staff. Along with Dr. Fish, the entire staff is a dedicated group of professionals who sincerely care about both "my" dental and personal concerns; and they take appropriate action to resolve the issues systematically, economically, and with lasting results. Please don't take a chance with something so very important as your teeth…trust me, I wish I had visited Dr. Fish's office sooner. Thank God that I was guided to Dr. Fish in time and now I am on a short road to having teeth that I can be proud to show with a big smile. Thank you,"