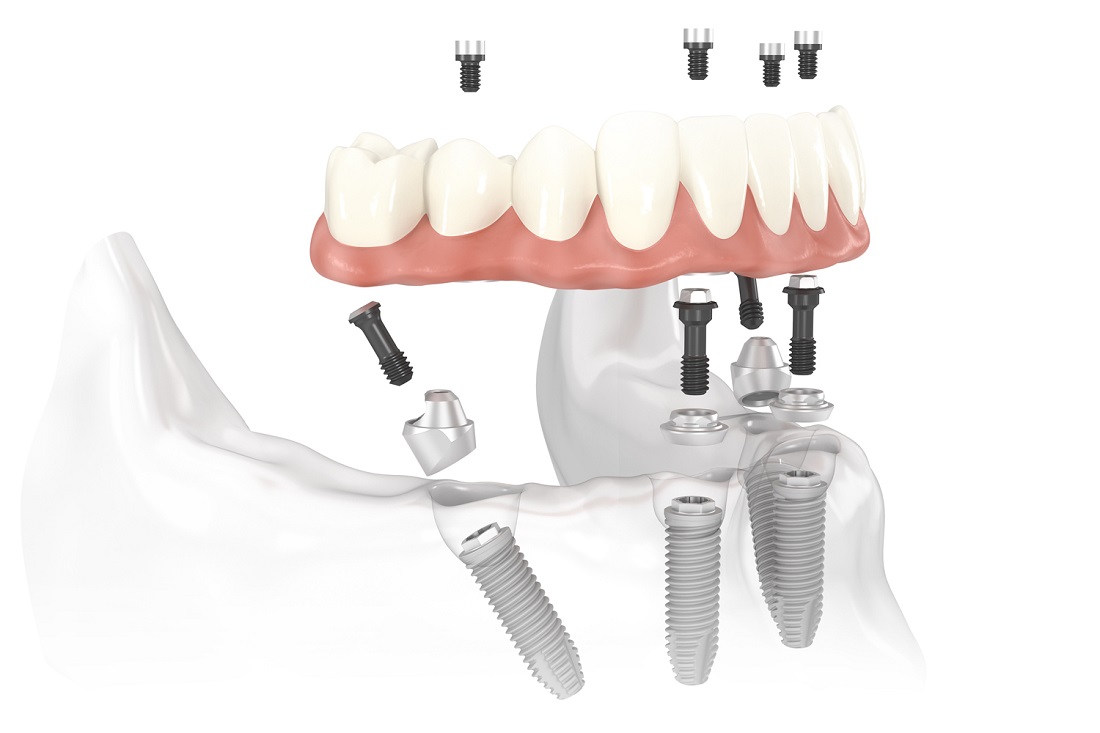 All-on-4 dental implants could be the perfect solution for patients in need of a full dental makeover. However, many people suffering from severe dental damage or missing a full arch of teeth are encouraged to consider other options.
The All-on-4 dental implant process involves using four dental implants to support a full upper or lower arch of teeth. The four implants are used to support ten to twelve teeth, creating a fully fixed bridge. However, because of bone volume, bone density, and functional demands, many patients are better treated by using more implants. Some patients require 5, 6, or even 7 implants per arch to produce adequate support for their replacement teeth. Hence, we prefer to use the term "All-on- X" implant treatment.
"All-on- X" dental implants offer a predictable and long-lasting solution for our patients who have problems with missing teeth. For anyone needing to treat missing, damaged or decayed teeth, here are the three reasons why you should consider "All-on- X" dental implants:
1. Long Lasting, Strong & Durable
Dental implants can last for 20 years or longer. The procedure can replace damaged or missing teeth
with new teeth that stay in place at all times, unlike conventional removable dentures.
2. Frequently Less Invasive Than Traditional Dental Implants
The "All-on- X" dental implant process makes the best use of remaining jawbone, potentially avoiding the need for preliminary bone grafting.
3. Save, Save, Save!
"All-on- X" is a very cost-effective way to replace missing teeth. In the office of Dr. John Fish, the fee remains the same whether 4, 5, 6, or 7 implants are used. And our patients typically leave the initial implant placement visit with fixed non-removable temporary teeth!
If you are in the greater Hickory, NC area and are considering "All-on- X" dental implants, reach out to the office of Dr. John Fish to learn more and schedule an initial exam. The procedure will completely transform your smile and significantly improve your quality of life.